Building a collection of coins is a very personal matter. But you don't have to go it alone. Doing so could lead to costly mistakes. Wouldn't you rather learn from others and have more fun at the same time?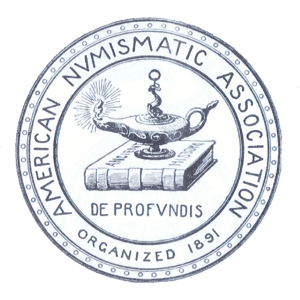 Fortunately, there's a nonprofit, educational "coin club" that's available to assist you – the American Numismatic Association (ANA). Whether you're new to the hobby or a seasoned collector, the ANA has great programs designed just for you.
Since its inception more than 125 years ago, the ANA has provided the tools for tens of thousands of collectors to become smarter, more informed numismatists. Perhaps you want to learn how to grade U.S. coins. Or maybe you're interested in error coins or die varieties. Or perhaps "An Introduction to Numismatics" would be most useful to you right now. Whatever your objective, the ANA provides the tools to help get you there.
With a membership in the ANA, you'll receive the gold standard of hobby publications, The Numismatist. This beautifully illustrated magazine focuses on the fun, the history, and the allure of coin collecting. Each monthly issue is packed full of news and in-depth articles written by leading numismatic experts covering all facets of the hobby, from coins and tokens to medals and paper money. The magazine is available online or in print, and all 131 volumes, from 1888 to the present, are available digitally – an incredible one-stop reference.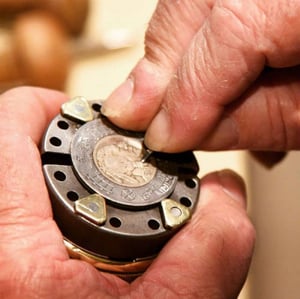 The ANA is recognized for offering the best educational programs in the hobby. At our annual one- and two-week Summer Seminar in beautiful Colorado Springs, Colo., you can learn about grading, counterfeit detection, coin photography, and dozens of specialized interests (early U.S. paper currency, Liberty Seated coinage, intaglio engraving, pioneer gold coins, and so much more). These hands-on, small group seminars are taught by recognized experts in their fields on the campus of Colorado College, adjacent to ANA headquarters. In addition to the unparalleled education, optional tours and special events round out a perfect week (or two). However, the friendships and camaraderie of like-minded people will remain with you for a lifetime.
Can't travel to a seminar? ANA correspondence courses can expand your knowledge from the comfort of your home. And the association's website – money.org – offers a wide variety of valuable numismatic resources, including videos, research tools, reference lists, dealer and club directories, answers to frequently asked questions, and more. There's even an entire section devoted to young collectors.
"Joining could be one of the best investments you'll ever make in your collection."
The ANA also is known for annually presenting two of the country's premier coin shows: the National Money Show® (typically held in March), and the World's Fair of Money® (the larger of the two shows held in August). Hundreds of the best-known dealers from around the country are buying and selling, and you can build your collection from the best numismatic inventory available anywhere, bid in major auctions, attend lectures and seminars, and view rare (and often times famous) numismatic treasures from the ANA Money Museum and private collections. The shows also are a great place to share knowledge, fellowship and fun with old and new friends alike.
Keeping with the expression, "Buy the book before the coin," ANA members can borrow research materials from the world's largest numismatic lending library. More than 128,000 books, auction catalogs, videos, DVDs and slide sets can be mailed to you for just the cost of postage.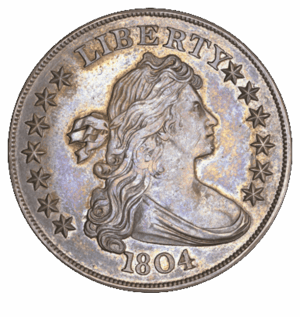 You can also view famous rarities at our Money Museum, located in Colorado Springs. You'll see famous coins such as two of the 15 known 1804 silver dollars, known as "The King of U.S. Coins," and one of five known 1913 Liberty nickels, both multi-million-dollar rarities. The museum also houses the Harry W. Bass Gallery, which exhibits one of the most complete collections of U.S. gold coins ever assembled, including many one-of-a-kind specimens. For those unable to make a trip to the museum, popular exhibits can be seen online in a 360-degree Virtual Tour, allowing you to view high-resolution images and detailed information.
Finally, ANA membership can help you save money with exclusive discounts on hobby publications, books, supplies, collection insurance and more.
Fantastic benefits and exceptional value. Join with the 25,000 collectors who clearly see the benefits of being a member of the American Numismatic Association. Membership can be yours for as little as $28 per year. For more information, visit www.money.org or call 800-514-2646. Joining could be one of the best investments you'll ever make in your collection!
Originally published in Rare Coin Strategies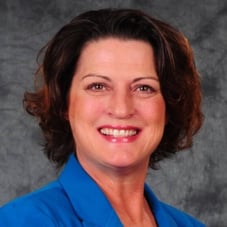 Kimberly Kiick is Executive Director of the American Numismatic Association, a congressionally chartered, nonprofit educational organization dedicated to encouraging the study and collection of coins and related items.
About the American Numismatic Association
The American Numismatic Association is a nonprofit organization dedicated to educating and encouraging people to study and collect coins and related items. The Association serves the academic community, collectors and the general public with an interest in numismatics.
The ANA helps all people discover and explore the world of money through its vast array of educational programs including its museum, library, publications, conventions and numismatic seminars.