The world of collectible coins is a fascinating one, filled with history, art, and a sense of adventure. In recent years, the internet has made it easier than ever to purchase these coveted items from the comfort of your own home. However, buying collectible coins online also comes with its fair share of potential risks. To help you navigate the world of online coin collecting, we've put together this 10-point checklist with tips and guidelines to ensure you make informed and secure purchases.

1. Research Your Coins

Before you start browsing online coin shops or auction websites, it's essential to educate yourself about the coins you're interested in. Familiarize yourself with the history, design, mint marks, and specific details that make a coin valuable. By understanding the nuances of the coins you want to collect, you'll be better equipped to spot fakes and make informed decisions about their worth.
2. Choose Reputable Sellers

One of the most critical aspects of purchasing collectible coins online is selecting a trustworthy seller. Always research a seller's reputation, feedback, and return policies before making a purchase. Look for established businesses with a long history and a high number of positive reviews. Also, consider reaching out to other collectors or online coin communities for recommendations.

Pro Tip: The ANA's online Coin Dealer Directory is a great place to start your search. Locate dealers in your area or across the country.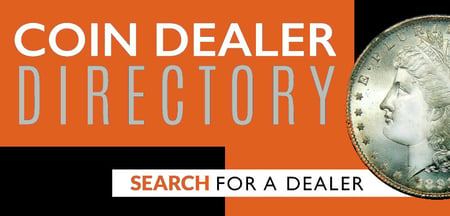 3. Understand the Grading System

Coin grading is a crucial part of determining a coin's value. The Sheldon scale, which ranges from 1 to 70, is the most widely used grading system for coins. Familiarize yourself with the system and the terminology used to describe the different grades. Keep in mind that a difference of even one point on the Sheldon scale can significantly impact a coin's value.

When purchasing coins online, ensure that the seller provides clear, high-resolution images of the coin and its grade. Be cautious of sellers who only provide stock images or don't show the actual coin you'll be purchasing.

4. Verify the Coin's Authenticity

To protect yourself from purchasing counterfeit coins, always verify the coin's authenticity before making a purchase. Look for coins that have been graded and authenticated by reputable third-party grading services such as the Numismatic Guaranty Company (NGC). These companies have strict standards and use experts to assess a coin's authenticity and grade.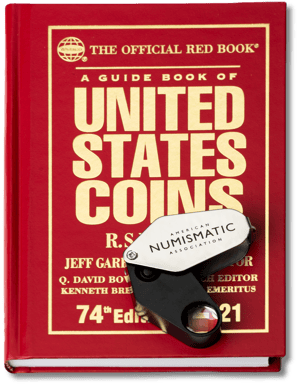 5. Understand the Pricing

Before purchasing a collectible coin, familiarize yourself with its current market value. Resources such as "the Red Book" and websites like the NGC Coin Price Guide can provide valuable information about a coin's value based on its grade and rarity. Additionally, pay attention to the prices of similar coins sold in recent online auctions to get a sense of the current market trends.

6. Consider the Fees

When purchasing coins online, be aware of the additional fees associated with the transaction. These may include shipping fees, insurance, taxes, and buyer's premiums. Make sure to factor these costs into your budget when determining the overall value of a purchase.

7. Secure Payment Methods

Always use a secure payment method when purchasing collectible coins online. Credit cards and PayPal offer some degree of buyer protection, ensuring that you can dispute a transaction if there's an issue with your purchase. Avoid using wire transfers or other unsecured payment methods, as they offer little to no protection for the buyer.

8. Insure Your Shipment

When purchasing valuable collectible coins online, it's essential to ensure they are insured during shipment. Many reputable sellers will offer insured shipping, but if not, consider purchasing insurance separately to protect your investment. Additionally, request a tracking number so you can monitor the progress of your shipment and be aware of any delays or issues that may arise.

9. Document Your Purchase

Keep a detailed record of your online coin purchases, including the date of purchase, the seller's information, the coin's description, grade, and any other relevant details. Also, save the digital images of the coin provided by the seller. Maintaining this documentation will help you build a comprehensive inventory of your collection and can be useful for insurance purposes or future resale.

10. Join Online Coin Communities

Becoming a member of online coin collecting communities is a valuable resource for both beginners and experienced collectors. These communities offer a wealth of knowledge, allowing you to connect with other collectors, share your experiences, and ask for advice. Popular online groups include the Coin Community Forum, the NGC Collectors Society, and of course, the American Numismatic Association. By participating in these groups, you can stay informed about the latest trends, news, and best practices in the world of coin collecting.

Collecting coins is an exciting and rewarding hobby that can be enjoyed by people of all ages and backgrounds. By following these guidelines and doing your due diligence, you can confidently purchase collectible coins online and build a collection that brings you pride and satisfaction. Remember, the key to successful online coin collecting is research, education, and a cautious approach to every transaction. So, arm yourself with knowledge, trust your instincts, and embark on your journey through the fascinating world of numismatics. Happy Collecting!


---
About the American Numismatic Association
The American Numismatic Association is a nonprofit organization dedicated to educating and encouraging people to study and collect coins and related items. The Association serves collectors, the general public, and academic communities with an interest in numismatics.
The ANA helps all people discover and explore the world of money through its vast array of educational programs including its museum, library, publications, conventions and numismatic seminars and webinars.
Expand your numismatic knowledge with free webinars presented by top industry experts.
Eoin us twice a month—on the second and fourth Thursday from 12pm-1pm MT–for live webinars on all things numismatic. These free hour-long presentations are sure to appeal to a wide variety of collecting interests. Plus, all presentations are recorded. So if you can't join us for the live presentations, you'll be able to enjoy them later at your convenience. Click the banner below to learn more!