My First Slab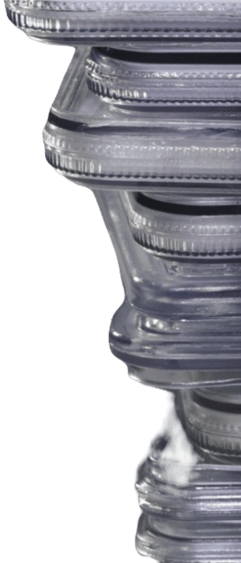 Steve: When I started collecting coins in the early 1990s, any coin in a slab was a "big deal" and my first was an 1889 Morgan silver dollar in a Professional Coin Grading Service Mint State 63 slab. PCGS has a great resource on its website called the PCGS Museum of Coin Holders where one can track the evolution of PCGS holders by the holder type, the front label and the back. This one is called Generation 1.2 and was used from February 1986 to September 1989 and was a two-piece "Rattler" plastic holder with a pale green ribbed cardboard stock, with perforated edges. It's called a "rattler" as the coins would rattle within them and often would rotate. (A gentle tap on one edge would usually get them to rotate back in place). The pale green insert is prone to fading, so the shades of green vary today.

It's a relatively early slab in PCGS' output, which starts in 1986 with the Generation 1.1 slab. The latest in the lineup is the Generation 6.1, introduced in October 2020, which shows how technology has evolved. It has an Embedded Near Field Communication (NFT) Anti-Counterfeiting Technology and the NFC symbol is included within the plastic on the bottom left obverse of the holder, and on the label reverse. It's designed for long-term storage, though to many collectors it lacks the charm of the early "Rattlers." There's even a market for vintage slabs today.
Dennis, do you remember the first slabbed coin you bought?

Dennis: For me, the hobby started with a Buffalo nickel and a late-1970s copy of the Red Book, both from my older brother. I read the book cover to cover and was hooked at the age of seven! By the time third-party grading was invented in 1986, I had gravitated more toward world coins, because that's what family members gave me from their travels, and tokens and medals, because they were inexpensive but rich with history. Regarding slabs, I was more of an observer than a buyer—I remember reading about them in the hobby newspapers. Over the years I acquired slabbed coins here and there as extras in various collections. And I've assembled some neat "sample slabs" and commemorative slabs handed out at coin shows. Among the first slabbed coins I purposefully bought for my own collection were Philippine silver 1964 25-centavo and 50-centavo coins from the King's Norton Mint Collection. Dave Bowers knew of my interest in Philippine coins and recommended them, so they have the added bonus of that sentimental connection.
About the Collecting Friends Blog
Hello! And welcome to "Collecting Friends."

We decided to approach this much like a conversation between friends. One of us starts with a topic, then the other responds. Simple as that. Along those lines, we'll keep the tone conversational as much as possible.

We both write about coins professionally, and will keep our relative style guides in our writing. For Dennis, Publisher at Whitman Publishing, that means capitalizing "Proof" and italicizing Red Book and never saying anything bad about Ken Bressett, who's awesome anyway.

For Steve, who's written with Coin World for 15 years, it means Winged Liberty Head dime instead of "Mercury" dime, and similar nuances and oddities. And, it means writing A Guide Book of United States Coins (better known as the "Red Book").

Both of us started collecting when we were little, introduced to coins by a chance encounter with an old coin that sparked our curiosity. One of Steve's interests is coin valuation, and he gravitates towards the intersection of art and coins. Dennis enjoys medals and world coins, and studying modern U.S. coins in the context of older series, what came before.

We met in 2012 at the American Numismatic Association World's Fair of Money in Philadelphia at an event hosted by the Austrian Mint where there was both a Ben Franklin and a Betsy Ross impersonator. We've become great friends in the past decade. We even were appointed together to sit on the Citizens Coinage Advisory Committee starting in 2016, but Steve resigned soon after he was appointed to accept a full-time job at the Treasury Department while Dennis was re-appointed in 2020.

We taught a course together on numismatic publishing and writing a few years ago at the Summer Seminar, and while life has gotten in the way of us teaching another class, we jumped at our friend Caleb's suggestion that we write a column. We hope you enjoy it! — Steve Roach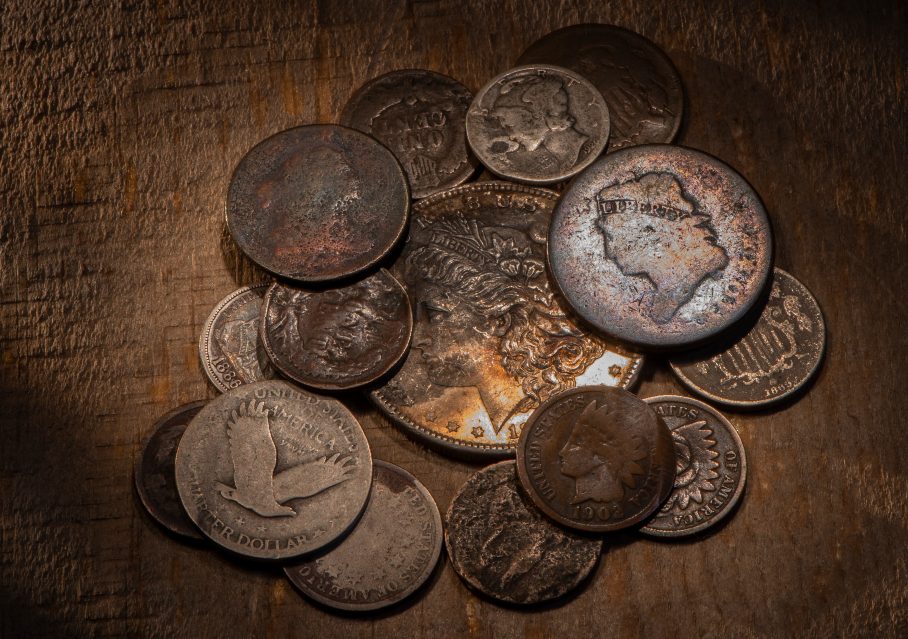 About the American Numismatic Association
The American Numismatic Association is a nonprofit organization dedicated to educating and encouraging people to study and collect coins and related items. The Association serves collectors, the general public, and academic communities with an interest in numismatics.
The ANA helps all people discover and explore the world of money through its vast array of educational programs including its museum, library, publications, conventions and numismatic seminars.
Subscribe to The Numismatist — the hobby's premier publication — for as little as $30 annually.